If you love golf and dream of playing on beautiful, top quality courses in an ideal climate year round, then La Manga Club is the perfect golf destination.
With a choice of three excellent 18-hole championship courses, each with its own unique style and terrain, a Par 47 course and first-class training facilities, there are challenges for you regardless of your age and your level.
Video on La Manga Club

If you want to learn to play golf or improve your skills, then La Manga Club is the place to start. La Manga Golf Academy offers both group and private lessons at the highest levels, for both beginners and the more experienced players. There are also special Junior Golf Academy courses for children and teenagers.
La Manga Golf Club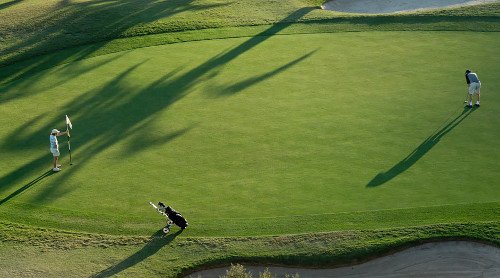 During La Manga Club's nearly 40-year history, it has hosted many top-level international golf tournaments and qualifying tours. Among others, five Spanish Open Championships, European Championships for Women Teams, Spanish PGA, Ladies and Junior Championships, Senior tournaments and more. There have also been held numerous corporate, celebrity and charity golf events.
Whether you want to fine-tune your technique, organize a golf tournament or just come to enjoy your favorite sports, La Manga Golf Club really is a versatile and unique golf experience. You do not have to look any more for your next golf vacation or a golf event for your business. It is located at La Manga!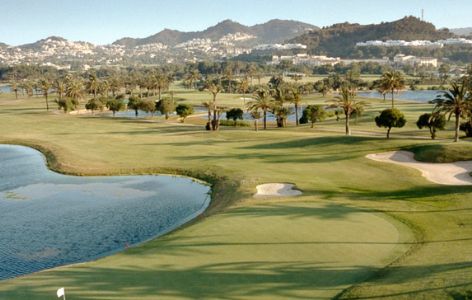 Find the best golf courses below
Club Murcia – www.clubmurcia.com
LA MANGA CLUB – NORTH COURSE – www.lamangaclub.com
LA MANGA CLUB – SOUTH COURSE – www.lamangaclub.es
LA MANGA CLUB – WEST COURSE – www.lamangaclub.es
IRM GOLF EXPERIENCE – MAR MENOR GOLF – www.globalgolf.es
HACIENDA DEL ÁLAMO – www.clubdegolfhda.com
LA PERALEJA – www.peralejagolf.com
LA SERENA GOLF – www.serenagolfresort.es
RODA GOLF COURSE – www.rodagolfcourse.com
ALTORREAL GOLF CLUB – www.golfaltorreal.es
LORCA RESORT GOLF & SPA – www.lorcaresort.com
SIERRA GOLF – www.sierragolf.co.uk
UGR LA TERCIA – www.ugr-laterciagolf.com
PITCH & PUTT – TORRE PACHECO – www.golftorrepacheco.es
Hacienda del Alamo – www.clubdegolfhda.com
Mar Menor Golf – www.marmenorresort.com